Name: Gaffey Patches
Codename: Patches
Age: 17
Pet (if any): Le Le
Le Le has a faint green glow to her and also can speak english along with several other different languages. She can fly, roll up into a spiked ball, use her tail as a weapon, play fetch, roll over, play dead, shake hands, tap dance and pretty much anything a human can do.
Team Affiliation: He Is In The Xaviar Institute so good
Power(s): He can hack into almost every kind of terminal that is even partially technology related with ease. He can create animals that is pure technology that can act as if they are living breathing creatures he can command these creatures to his will. His skill with the technology allows him to make anything in mere seconds he can make sentry guns from anything that is considered metal. Now he also has the ability to go into the "Vault" the vault is a area where he keeps all his technology he can acess this area by makeing a rip in the air and pulling out what he needs. His brain is also amazingly smart on the building side but not on the thinking side he can invent knew things but will eaisly fail on quizzes, tests and alot of things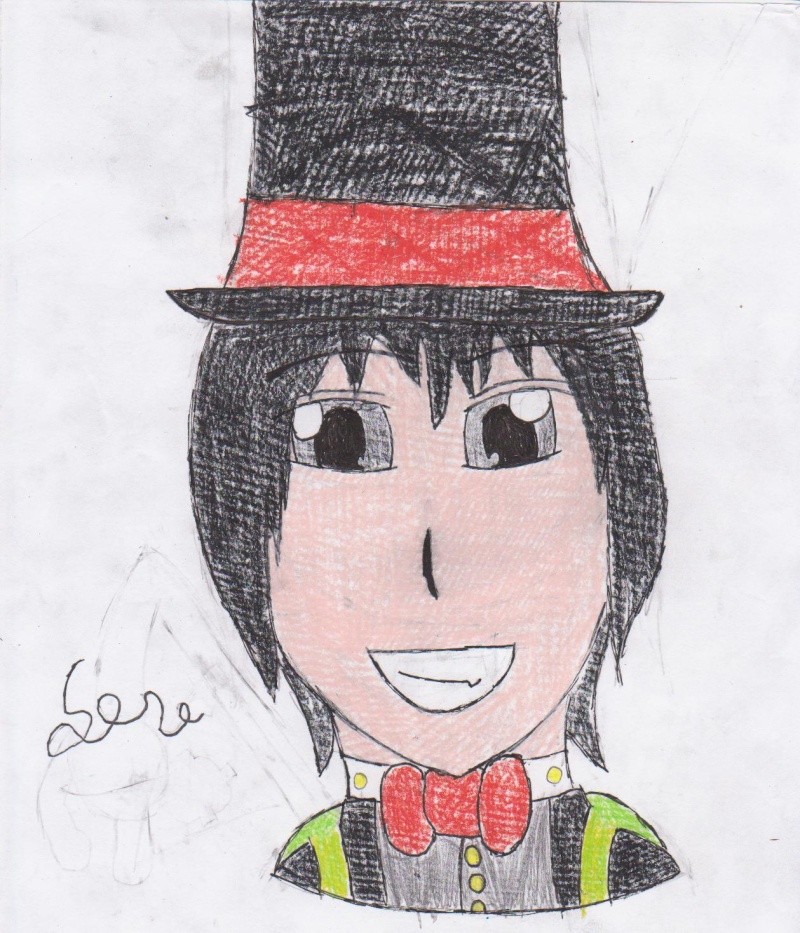 Height: 6'0.
Weight: 158 Pounds
Hair color: Jet Black
Hair length/style: Lengthy, slick and spiked
Eye color: Black
Skin/Ethnicity: Pale
Extra mutagenic features (Tails, wings, unnatural amount of fingers, toes, arms, etc.): His teeth are sharper than normal and he has a cog shaped birthmark on the back of both his hands.
Personality:
Gaffey is a random kind loving guy that you can see and know that he is loyal. He is caring and willing to stick up to anyone that threatens anyone he cares for. He never does well in romantic situations tending to just move away or stay silent tho that doesn't mean he doesn't have a crush. He is a real bookworm and loves to laugh and play, he can get serious at times but thats hardly ever. He is netural about everything never really wanting to take up sides on something he useally tries to fix the problem before it can get worse. He never likes to harm others and often runs from fights, he is very energetic often bouncing off walls. He loves climbing and anything related to useing his agility.
Bio:
Gaffey lived a normal life in a normal town with normal people well except on person he was sort of the odd one out even at birth he was a loose cannon. He didn't have any family other than his father his mother had died giving birth to him not getting to even know who his mother was it didn't affect him alot. He had a intrest in tech basically he liked anything that was metal and could be considered tech. At the age of 7 he was already building strange and new items that no one had ever seen in their lives some of the people around him was scared of him which made him unhappy. At the age of 13 he found that he wasn't just smart but a mutant how he found out was when he was able to reach into the void he didn't know at first if that exactly meant he was a mutant but he just guessed so. He soon found out he was truely a mutant when Xaviar himself came and invited him to the Xaviar institute. He decided not to go just yet but that he would wait a while one day as he was walking home he stumbled across a faint glowing light as he walked closer he saw that the light was comeing from a small creature it was hurt. Gaffey had instantly went home his father not knowing anything told him to get that thing out of here instead he went to the institute where he stayed carrying for the hurt creature later known as Le Le when she was fully healed he decided it was time he socialized but than he decided not to for he didn't feel as if he was different for there was many kids that had special gifts way better than his.